DUAL OCCUPANCY
Twice as nice. For a sophisticated home that doubles your living options, our range of contemporary Dual Occupancy designs can bring your vision to life. Whether you're an owner occupier, developer or smart investor, our luxury dual occupancy dwellings emulate the best in contemporary living. Our experienced team will collaborate with you to create a versatile solution and expertly navigate Council and planning requirements.
Hartwell is a luxurious dual occupancy home that offers privacy and elegance. With each residence having its own entrance, it maximises space and caters to diverse needs. The ground floor guest suite and three additional bedrooms and rumpus upstairs provide ample space for relaxation.
EXPLORE THE HARTWELL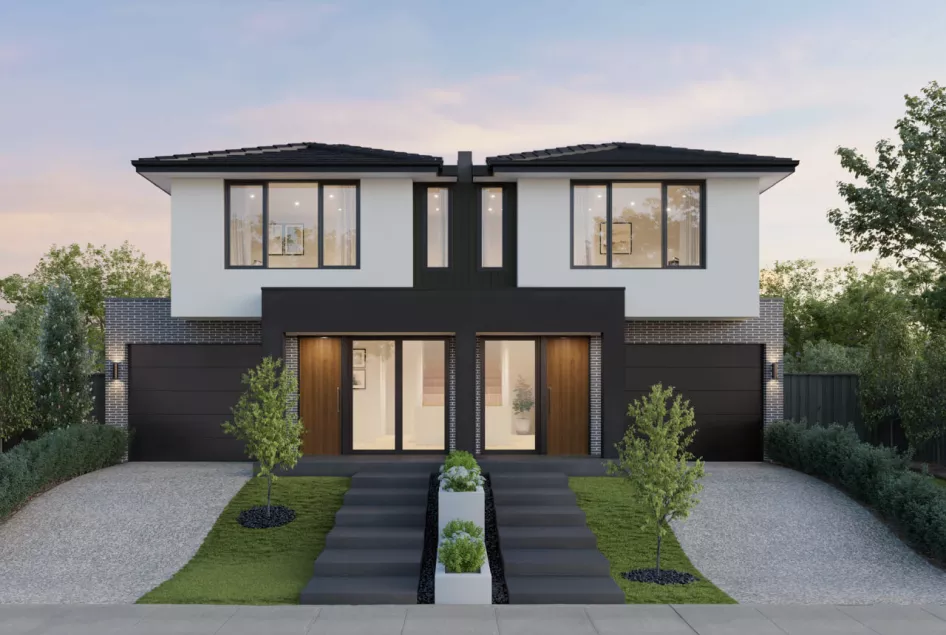 Vaucluse Facade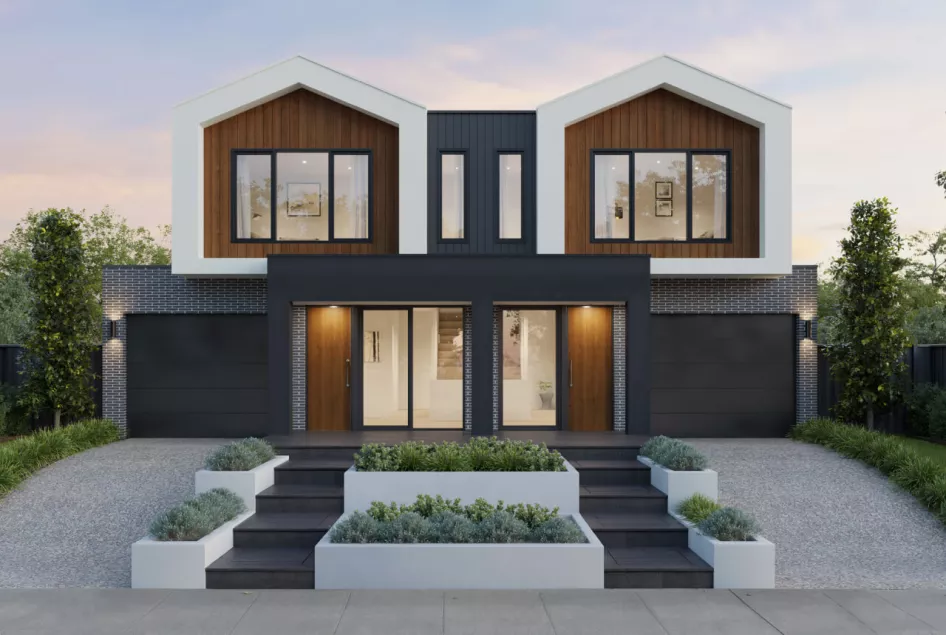 Aspen Facade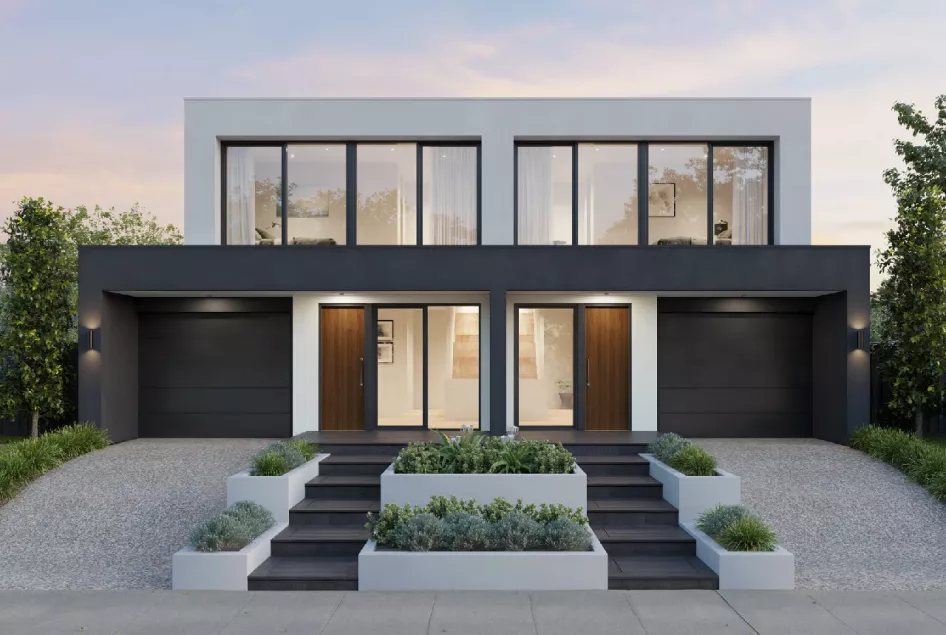 Ontario Facade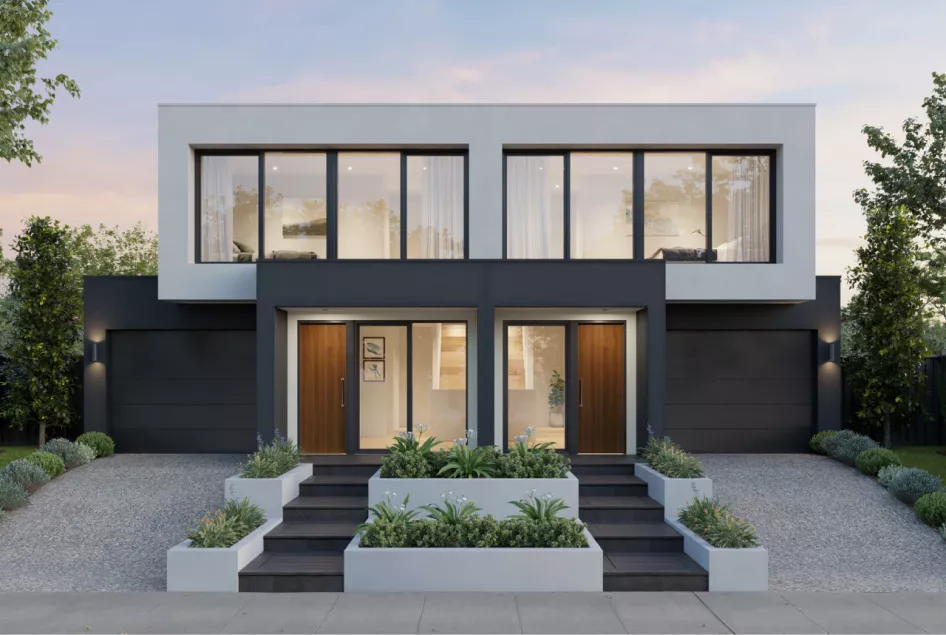 Tahoe Facade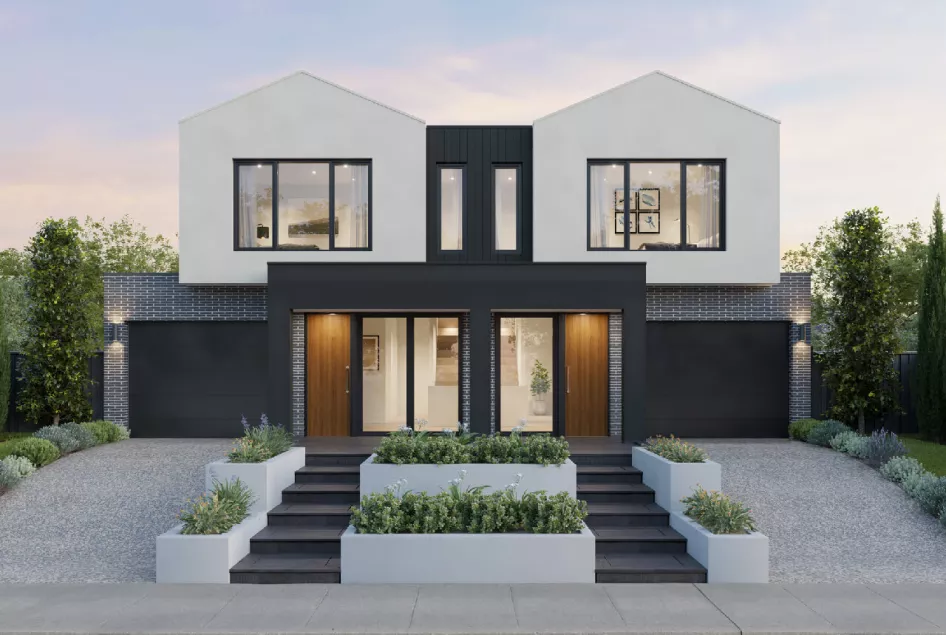 Como Facade
Nolan, the embodiment of luxury living, is a home designed for the discerning. Its dual occupancy, two-storey design maximises your land's potential while exuding grandeur and exclusivity. Its versatile space adapts to the diverse needs of its residents. The grand entry with a study invites work-from-home productivity, and the open plan living and separate lounge provide ample space for relaxation.
EXPLORE THE NOLAN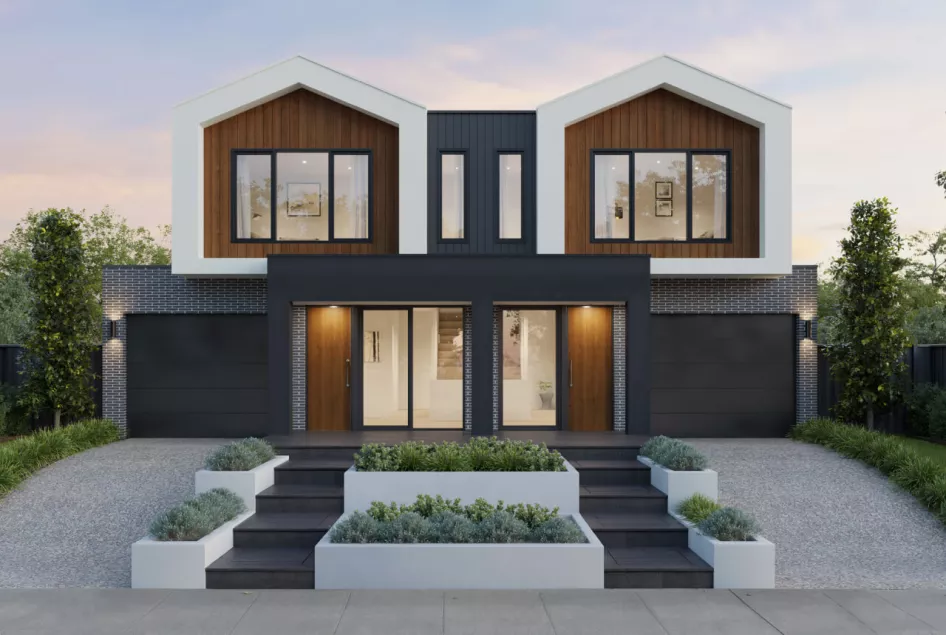 Aspen Facade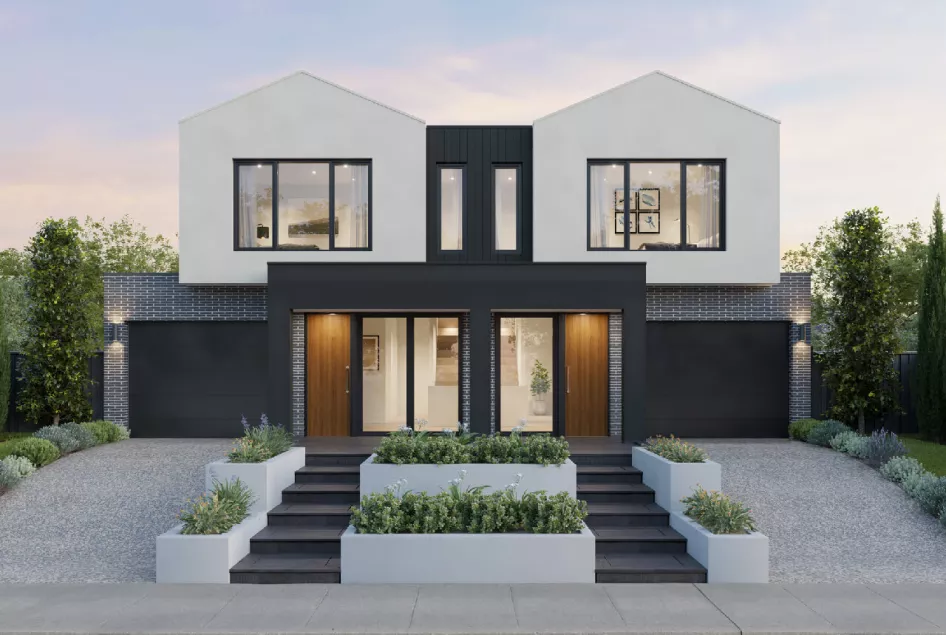 Como Facade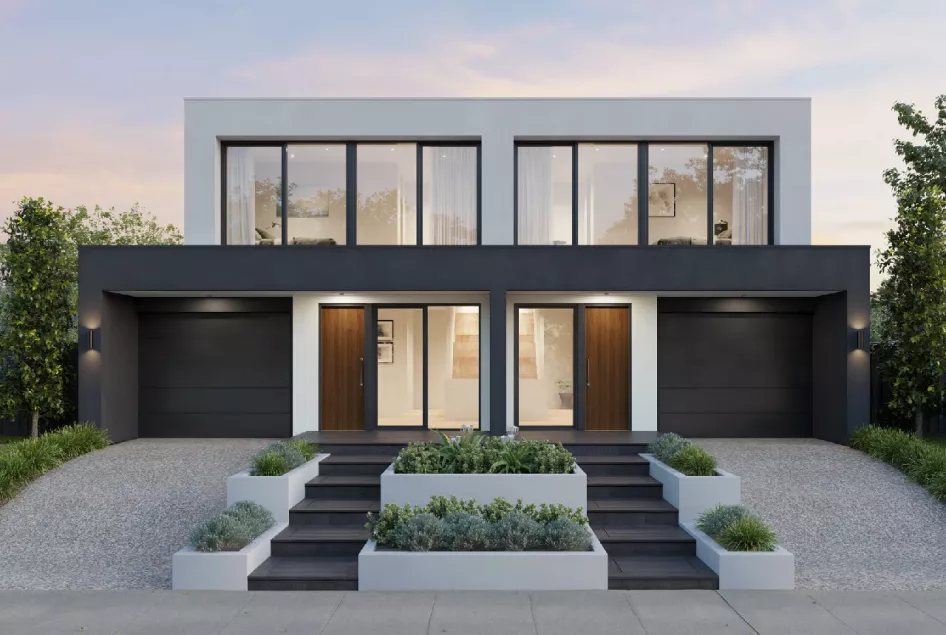 Ontario Facade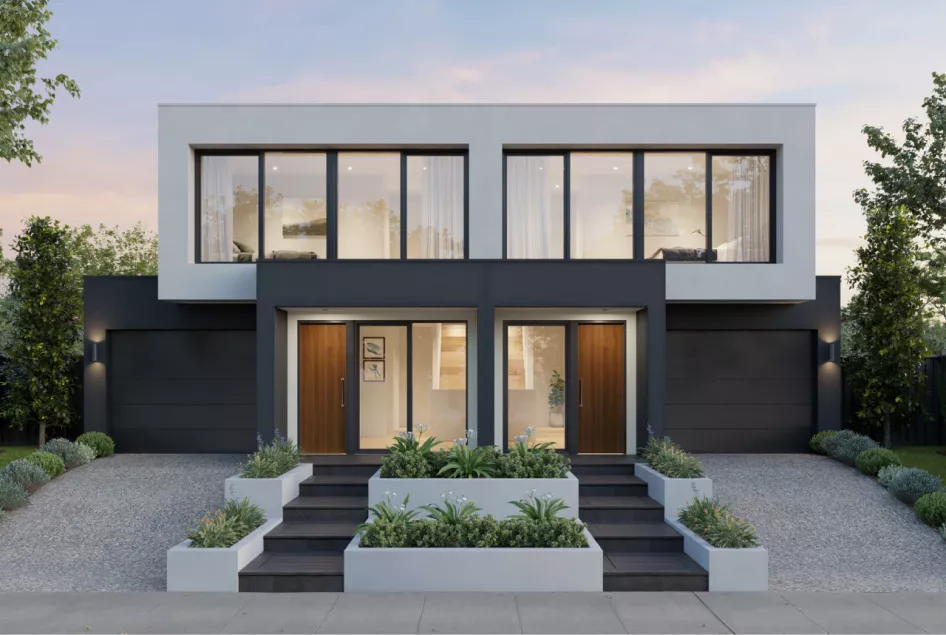 Tahoe Facade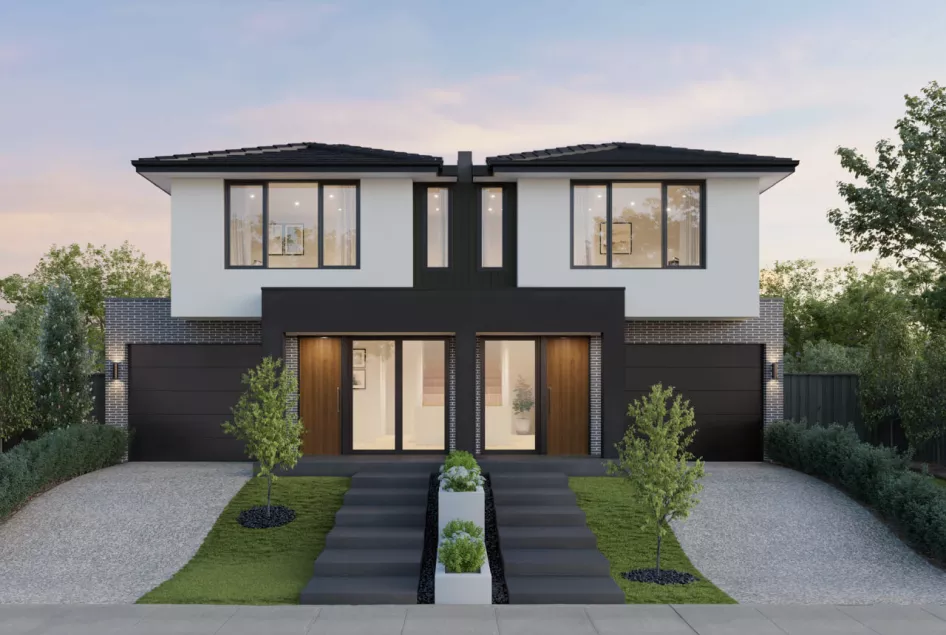 Vaucluse Facade
The facade shown is indicative only. Please refer to our disclaimer for more details.
Looking for a luxurious and distinctive dual occupancy home in Melbourne? Marque Homes creates unique and beautiful homes that blend stylish design with the Australian lifestyle. Our dual occupancy designs are suitable for investment or owner-occupier, providing flexibility to suit your needs.
Our team of knockdown rebuild specialists guide you through a seamless process to create a liveable space that is uniquely yours. Choose from our pre-designed plans or tailor a custom solution to your specific needs. Our team of designers ensure that every aspect of your home is crafted to a high standard.
At Marque Homes, we pride ourselves on creating homes that are visually stunning and liveable. We believe every home should reflect its owners' personality and lifestyle, which is why we create homes that are truly one-of-a-kind.
Whether you're looking for a stylish home that blends seamlessly with the Australian lifestyle or a unique and beautiful home that is functional and liveable, Marque Homes is the perfect choice for your dual occupancy project. Contact us today to learn more and schedule a consultation.